Blepharoplasty (Eyelid Surgery) in Iran

Blepharoplasty (Eyelid Surgery) is one of the services of Iranmedtour, which is offered by the best plastic surgeons with accommodation, translator, medical accompany, and city tour at an affordable price.
Eyelid plasty – Eyelid surgery
They say that the eyes are a window to the soul. And yet, your eyes and the tissues around them will eventually start to show signs of aging, regardless of how youthful your soul might feel. As you go through life, your eyelids stretch, while the muscles that support them begin to weaken. This can lead to small pockets of fat gathering above and below your eyelids, causing sagging eyebrows, drooping upper lids, sweat falling into your eyes, and those unsightly under-eye bags. This makes you look older than you feel, and it can also have an impact on your vision. Severely sagging skin can block your sight, especially in the upper and outer parts of your field of vision.
Blepharoplasty helps you look more alert and well-rested. Also known as eyelid surgery or an eyelid lift, it also repairs vision that is blocked by sagging skin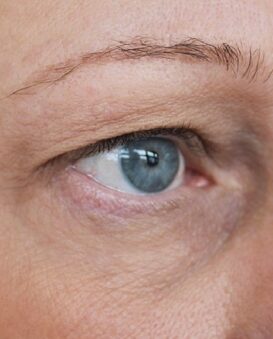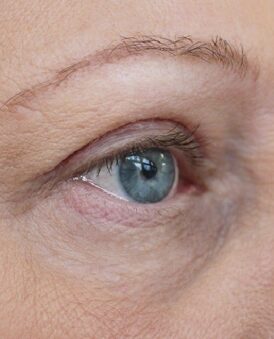 Eyelid surgery (also called an eye lift or blepharoplasty), reduces bagginess from lower eyelids and removes excess skin from the upper eyelids. This surgery is usually done for cosmetic reasons. It's also an effective way to improve sight in older people whose sagging upper eyelids get in the way of their vision.
Lower blepharoplasty can be performed to remove excess skin and improve the contour of the eyelid by adding or removing fat. Sometimes tightening the eyelid is needed to correct sagging, while laser skin resurfacing can be used to improve wrinkles and skin texture.
Who needs blepharoplasty?
Blepharoplasty is designed for patients with saggy upper and/or lower eyelids, bulging fat, and weakened muscles in the upper eyelids. Good candidates for the blepharoplasty procedure should also be:
Over the age of 18. In general, most patients are 40+, but if your drooping or baggy eyelids are caused by genetics you might be a good candidate at a younger age.

In good mental and physical health. This is a very minor procedure, but it does carry a small amount of risk. A good candidate should carefully consider all risks before making a final decision.
Eyelid surgery has several benefits that you can expect once your recovery is done. The most obvious benefit is the overall appearance of your eyes. It can also help restore vision that has been obscured by drooping or sagging eyelids. All of these improvements will make you look and feel younger, giving you more self-esteem and confidence in your appearance.
Post-Blepharoplasty instructions
After the end of the surgery, the sutures are lubricated with ointment and if necessary, the wound will be dressed. After the anesthetic effect wears off, you may feel that the eyelids are under pressure and pain. This is usually mild and resolves with regular pain relievers. Contact your doctor immediately if you experience severe pain or vision loss. It is usually advised to use a cold compress for up to several days after the operation and keep your head up (also put a few pillows under your head while you sleep). These measures help control swelling and bruising at the site of the surgery. The rate of swelling and ecchymosis at the operation site varies among individuals. Swelling and bruising usually get to their highest level after one week and resolves within 1 to 2 weeks. Up to one to two weeks after surgery, the eyelids may be adhesive and have mild discharge. Taking proper drops helps to alleviate these conditions. In the first weeks after surgery, tears, light sensitivity, and transient visual changes (such as blurred vision or binoculars) may occur that will gradually resolve. In the first 2-3 weeks, you will need to be examined regularly by an ophthalmologist. The sutures are usually removed within 4-5 days to one week after surgery. After the sutures are removed, the swelling of the eyelids gradually subsides and the patient will look better.
Going back to your normal routine
Most people can study or watch television after a couple of days. Usually, contact lenses cannot be used for up to 2 to 3 weeks after surgery and the person should wear appropriate glasses. After a week to three days when all the sutures are removed and the area of the scar is almost healed, work can resume. From this time on, at the physician's discretion, cosmetics may be used to hide the bruise and the incision. Usually, up to 2 to 3 weeks after surgery, the eyes are highly susceptible to the sun, severe wind, and dust. During this time, it is advisable to wear large sunglasses and special eye sunscreen. It is best to limit your activities for as long as 4-5 days and rest as much as possible, plus heavy activities (such as bending, lifting objects, and powerlifting) should be avoided for up to 3-4 weeks. These activities raise blood pressure and increase the risk of bleeding at the site of operation.